Catalog Search Results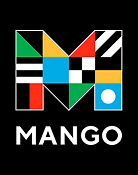 Mango is an easy-to-use, self-paced, online language-learning system. Choose from over 70 languages including English as a second language, Spanish, French, Japanese, Brazilian Portuguese, German, Mandarin Chinese, Greek, Italian, and Russian.
Author
Translates the classic French story of the master swordsman whose unpleasant appearance prevents him from courting the beautiful woman with whom he has fallen in love. This acclaimed adaptation for the stage by Anthony Burgess has garnered such reviews as: "Emotional depth Rostand himself would surely have envied...Burgess' extravagant verse keeps its contours, yet trips off the tongue almost as though it were contemporary speech."--London Times.
"The classic tale of romance and tragedy tells the touching story of the big-nosed poet and philosopher Cyrano (Kline) who feeds the handsome but empty-headed Christian (Sunjata) the honeyed words to win the love of the beautiful Roxanne (Garner)."--Container.
Similar Searches
These searches are similar to the search you tried. Would you like to try one of these instead?
Looking for an older book we don't have?
Printed books not owned by Santa Fe Public Library that were released more than 6 months ago can be requested from other Interlibrary Loan libraries to be delivered to your local library for pickup. Limit: 3 per calendar month.
Looking for a newer item we don't have?
Suggest the library purchase a new book, DVD, audiobook, or music CD through your account. Limit: 30 active requests at a time. Submit Purchase Suggestion