Catalog Search Results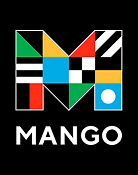 Mango is an easy-to-use, self-paced, online language-learning system. Choose from over 70 languages including English as a second language, Spanish, French, Japanese, Brazilian Portuguese, German, Mandarin Chinese, Greek, Italian, and Russian.
"Containing seventeen stories, never before published in English, 'A Darker Shade of Sweden' illuminates this beguiling country and its inhabitants as never before. Included are stories from such Swedish literary luminaries as: Stieg Larsson, Henning Mankell, Asa Larsson, and Eva Gabrielsson."--Provided by publisher.
Author
"Just when things have finally cooled down for 88-year-old Maud after the disturbing discovery of a dead body in her apartment in Gothenburg, a couple of detectives return to her doorstep, ruining a perfectly good afternoon. Though Maud deftly dodges their questions with the skill of an Olympic gymnast a fifth of her age, she wonders if suspicion has fallen on her, little old lady that she is. The truth is, ever since Maud was a girl, death has seemed...
Similar Searches
These searches are similar to the search you tried. Would you like to try one of these instead?
Looking for an older book we don't have?
Printed books not owned by Santa Fe Public Library that were released more than 6 months ago can be requested from other Interlibrary Loan libraries to be delivered to your local library for pickup. Limit: 3 per calendar month.
Looking for a newer item we don't have?
Suggest the library purchase a new book, DVD, audiobook, or music CD through your account. Limit: 30 active requests at a time. Submit Purchase Suggestion