Catalog Search Results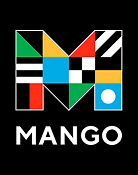 Mango is an easy-to-use, self-paced, online language-learning system. Choose from over 70 languages including English as a second language, Spanish, French, Japanese, Brazilian Portuguese, German, Mandarin Chinese, Greek, Italian, and Russian.
Author
In this remarkable book, Martha Hailey DuBose has given those multitudes of readers who love the mystery novel an indispensable addition to their libraries. Unlike other works on the subject, Women of Mystery is not merely a directory of the novelists and their publications with a few biographical details. DuBose combines extensive research into the lives of significant women mystery writers from Anna Katherine Green and Mary Roberts Rinehart with...
Spelling Suggestions
Didn't find what you want? Here are some alternative spellings that you can try.
Looking for an older book we don't have?
Printed books not owned by Santa Fe Public Library that were released more than 6 months ago can be requested from other Interlibrary Loan libraries to be delivered to your local library for pickup. Limit: 3 per calendar month.
Looking for a newer item we don't have?
Suggest the library purchase a new book, DVD, audiobook, or music CD through your account. Limit: 30 active requests at a time. Submit Purchase Suggestion