Catalog Search Results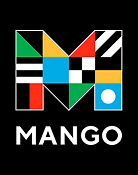 Mango is an easy-to-use, self-paced, online language-learning system. Choose from over 70 languages including English as a second language, Spanish, French, Japanese, Brazilian Portuguese, German, Mandarin Chinese, Greek, Italian, and Russian.
Author
Language
English
"In the wake of the collapse of Lehman Brothers and with Britain on the brink of economic ruin, a young English couple takes a tennis vacation in Antigua. There they meet Dinna, a Russian who styles himself the world's number one money launderer. Dima wants, among other things, a game of tennis. Back in London, the couple is subjected to an all-night interrogation by the British Secret Service, which also needs their help. Their acquiescence will...
Similar Searches
These searches are similar to the search you tried. Would you like to try one of these instead?
Looking for an older book we don't have?
Printed books not owned by Santa Fe Public Library that were released more than 6 months ago can be requested from other Interlibrary Loan libraries to be delivered to your local library for pickup. Limit: 3 per calendar month.
Looking for a newer item we don't have?
Suggest the library purchase a new book, DVD, audiobook, or music CD through your account. Limit: 30 active requests at a time. Submit Purchase Suggestion