Catalog Search Results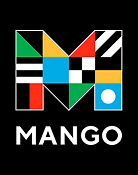 Mango is an easy-to-use, self-paced, online language-learning system. Choose from over 70 languages including English as a second language, Spanish, French, Japanese, Brazilian Portuguese, German, Mandarin Chinese, Greek, Italian, and Russian.
Author
"In the fall of 1918, thirteen-year-old German immigrant Pia Lange longs to be far from Philadelphia's overcrowded slums and the anti-immigrant sentiment that compelled her father to enlist in the U.S. Army. But as her city celebrates the end of war, an even more urgent threat arrives: the Spanish flu. Funeral crepe and quarantine signs appear on doors as victims drop dead in the streets and desperate survivors wear white masks to ward off illness....
Author
During World War II, two African American musicians, Harlan and Lizard, are captured by the Nazis in Paris and imprisoned at Buchenwald concentration camp which changes the course of Harlan's life.-- When Harlan and his best friend, trumpeter Lizard Robbins, are invited to perform at a popular cabaret in the Parisian enclave of Montmartre, Harlan jumps at the opportunity. But after the City of Light falls under Nazi occupation, Harlan and Lizard...
Author
"Set in 1918 in the farm country at the heart of America, The Meaning of Names is the story of an ordinary woman trying to raise a family during extraordinary times. Estranged from her parents because she married against their will, confronted with violence and prejudice against her people, and caught up in the midst of the worst plague the world has ever seen, Gerda Vogel, an American of German descent, must find the strength to keep her family safe...
Similar Searches
These searches are similar to the search you tried. Would you like to try one of these instead?
Looking for an older book we don't have?
Printed books not owned by Santa Fe Public Library that were released more than 6 months ago can be requested from other Interlibrary Loan libraries to be delivered to your local library for pickup. Limit: 3 per calendar month.
Looking for a newer item we don't have?
Suggest the library purchase a new book, DVD, audiobook, or music CD through your account. Limit: 30 active requests at a time. Submit Purchase Suggestion