Catalog Search Results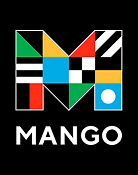 Mango is an easy-to-use, self-paced, online language-learning system. Choose from over 70 languages including English as a second language, Spanish, French, Japanese, Brazilian Portuguese, German, Mandarin Chinese, Greek, Italian, and Russian.
Author
Language
English
Patroclus, an awkward young prince, follows Achilles into war, little knowing that the years that follow will test everything they have learned, everything they hold dear. And that, before he is ready, he will be forced to surrender his friend to the hands of Fate. Set during the Trojan War.
Author
Language
English
"It is 1908 and Smyrna is the most cosmopolitan city on the Mediterranean Sea. Though long a part of the Ottoman Empire, Smyrna has always been Greek, and its citizens honor the traditions of previous generations. The Demirigis and Melopoulos families are no different, and now Liana Demirigis will wed the only Melopoulos son, Vassili -- a marriage arranged by her parents. After the wedding, Liana and Vassili build an idyllic life for themselves and...
Author
Physical Desc
338 pages : map ; 22 cm
Language
English
Similar Searches
These searches are similar to the search you tried. Would you like to try one of these instead?
Looking for an older book we don't have?
Printed books not owned by Santa Fe Public Library that were released more than 6 months ago can be requested from other Interlibrary Loan libraries to be delivered to your local library for pickup. Limit: 3 per calendar month.
Looking for a newer item we don't have?
Suggest the library purchase a new book, DVD, audiobook, or music CD through your account. Limit: 30 active requests at a time. Submit Purchase Suggestion