Catalog Search Results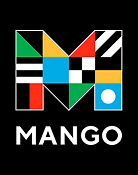 Mango is an easy-to-use, self-paced, online language-learning system. Choose from over 70 languages including English as a second language, Spanish, French, Japanese, Brazilian Portuguese, German, Mandarin Chinese, Greek, Italian, and Russian.
Author
Language
English
"Those two, they never should have met. In the night, in a long corridor pinned with ancient dreams, they make of this encounter a party. Those two, they must have a gift. [T]ells the tale of the retiring museum director on a fugue from his retirement dinner through the vast halls of the museum, eloping with a muse" -- from publisher's web site.
Author
Physical Desc
1 volume (various pagings) : color illustrations ; 26 cm
Language
English
The third book of the Sandman collection is a series of four short comic book stories. In each of these otherwise unrelated stories, Morpheus serves only as a minor character. Here we meet the mother of Morpheus's son, find out what cats dream about, and discover the true origin behind Shakespeare's A Midsummer's Night Dream.
Similar Searches
These searches are similar to the search you tried. Would you like to try one of these instead?
Looking for an older book we don't have?
Printed books not owned by Santa Fe Public Library that were released more than 6 months ago can be requested from other Interlibrary Loan libraries to be delivered to your local library for pickup. Limit: 3 per calendar month.