Catalog Search Results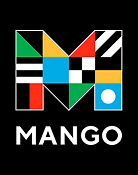 Mango is an easy-to-use, self-paced, online language-learning system. Choose from over 70 languages including English as a second language, Spanish, French, Japanese, Brazilian Portuguese, German, Mandarin Chinese, Greek, Italian, and Russian.
Physical Desc
64 pages : color illustrations ; 29 cm + 1 CD (digital; 4 3/4 in.)
Language
English
A special edition of this collection of more than two dozen nursery rhymes in Spanish, from Spain and Latin America, with English translations. Includes a CD with selected songs from the book for use in sing-alongs, read-alongs, or to aid reading comprehension.
Author
Physical Desc
1 volume (unpaged) : color illustrations ; 18 cm
Language
English
Presents lullabies, finger plays, nursery rhymes, games, riddles, proverbs, and more in Spanish and English. Una colección de canciones de cuna encantadoras.
Similar Searches
These searches are similar to the search you tried. Would you like to try one of these instead?
Looking for an older book we don't have?
Printed books not owned by Santa Fe Public Library that were released more than 6 months ago can be requested from other Interlibrary Loan libraries to be delivered to your local library for pickup. Limit: 3 per calendar month.
Looking for a newer item we don't have?
Suggest the library purchase a new book, DVD, audiobook, or music CD through your account. Limit: 30 active requests at a time. Submit Purchase Suggestion