Catalog Search Results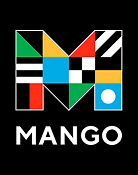 Mango is an easy-to-use, self-paced, online language-learning system. Choose from over 70 languages including English as a second language, Spanish, French, Japanese, Brazilian Portuguese, German, Mandarin Chinese, Greek, Italian, and Russian.
Author
Physical Desc
71 pages : color illustrations, color map ; 24 x 29 cm.
Language
English
Looks at the work of renowned octopus scientist Jennifer Mather and a team of researchers on the island of Moorea, near Tahiti in the South Pacific, where they work to learn more about octopuses and their behavior.
Similar Searches
These searches are similar to the search you tried. Would you like to try one of these instead?
Looking for an older book we don't have?
Printed books not owned by Santa Fe Public Library that were released more than 6 months ago can be requested from other Interlibrary Loan libraries to be delivered to your local library for pickup. Limit: 3 per calendar month.