Catalog Search Results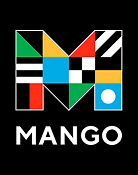 Mango is an easy-to-use, self-paced, online language-learning system. Choose from over 70 languages including English as a second language, Spanish, French, Japanese, Brazilian Portuguese, German, Mandarin Chinese, Greek, Italian, and Russian.
Author
Language
English
Booker Prize—winning novelist Fitzgerald's crowning literary work centers on the 18th-century German poet and philosopher Novalis and his love for the simple Sophie. The Blue Flower is set in the age of Goethe among the small towns and great universities of 18th-century Germany. It tells the true story of Friedrich von Hardenberg, a passionate, impetuous student of philosophy who will later gain fame as the romantic poet Novalis. Fritz seeks his...
Similar Searches
These searches are similar to the search you tried. Would you like to try one of these instead?
Looking for an older book we don't have?
Printed books not owned by Santa Fe Public Library that were released more than 6 months ago can be requested from other Interlibrary Loan libraries to be delivered to your local library for pickup. Limit: 3 per calendar month.