Catalog Search Results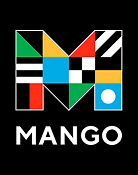 Mango is an easy-to-use, self-paced, online language-learning system. Choose from over 70 languages including English as a second language, Spanish, French, Japanese, Brazilian Portuguese, German, Mandarin Chinese, Greek, Italian, and Russian.
Physical Desc
1 videodisc (102 min) : sound, color ; 4 3/4 in.
Language
Deutsch
In 1772 Germany, the young and tumultuous Johann Goethe aspires to be a poet. After failing his law exams, he is sent by his father to a sleepy provincial court to mend his ways. Unsure of his talent and eager to prove himself, Goethe soon wins the praise and friendship of his superior, Kestner. But then Lotte Buff enters his life and nothing is the same as before. However, the young lovers are unaware that her father has already promised Lotte's...
Author
Language
English
Booker Prize—winning novelist Fitzgerald's crowning literary work centers on the 18th-century German poet and philosopher Novalis and his love for the simple Sophie. The Blue Flower is set in the age of Goethe among the small towns and great universities of 18th-century Germany. It tells the true story of Friedrich von Hardenberg, a passionate, impetuous student of philosophy who will later gain fame as the romantic poet Novalis. Fritz seeks his...
Physical Desc
1 videodisc (84 min.) : sound, color ; 4 3/4 in. + 1 folded insert (10 unnumbered pages : color illustrations ; 19 cm).
Language
Deutsch
"Volker Schlöndorff transported Bertolt Brecht's 1918 debut play to contemporary West Germany for this vicious experiment in adaptation, seldom seen for nearly half a century. Oozing with brutish charisma, Rainer Werner Fassbinder embodies the eponymous anarchist poet, who feels that bourgeois society has rejected him and sets off on a schnapps-soaked rampage. Hewing faithfully to Brecht's text, Schlöndorff juxtaposes the theatricality of the prose...
Similar Searches
These searches are similar to the search you tried. Would you like to try one of these instead?
Looking for an older book we don't have?
Printed books not owned by Santa Fe Public Library that were released more than 6 months ago can be requested from other Interlibrary Loan libraries to be delivered to your local library for pickup. Limit: 3 per calendar month.
Looking for a newer item we don't have?
Suggest the library purchase a new book, DVD, audiobook, or music CD through your account. Limit: 30 active requests at a time. Submit Purchase Suggestion