Catalog Search Results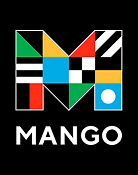 Mango is an easy-to-use, self-paced, online language-learning system. Choose from over 70 languages including English as a second language, Spanish, French, Japanese, Brazilian Portuguese, German, Mandarin Chinese, Greek, Italian, and Russian.
Kurt Jooss' ballet expresses the futile, relentless tragedy of war.
At the end of WWII, 60 minutes of raw film in an East German archive was discovered. Shot by the Nazis in Warsaw in May of 1942, the film became a resource for historians seeking an authentic record of the Warsaw Ghetto. The later discovery of a long-missing reel, including multiple takes and cameramen staging scenes, complicated earlier readings of the footage. Presented is the raw footage in its entirety, falsely showing the 'good life' of Jewish...
Similar Searches
These searches are similar to the search you tried. Would you like to try one of these instead?
Looking for an older book we don't have?
Printed books not owned by Santa Fe Public Library that were released more than 6 months ago can be requested from other Interlibrary Loan libraries to be delivered to your local library for pickup. Limit: 3 per calendar month.
Looking for a newer item we don't have?
Suggest the library purchase a new book, DVD, audiobook, or music CD through your account. Limit: 30 active requests at a time. Submit Purchase Suggestion