Catalog Search Results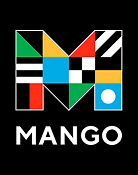 Mango is an easy-to-use, self-paced, online language-learning system. Choose from over 70 languages including English as a second language, Spanish, French, Japanese, Brazilian Portuguese, German, Mandarin Chinese, Greek, Italian, and Russian.
Author
"First published in 1569, La Araucana, an epic poem written by the Spanish nobleman Alonso de Ercilla, valorizes the Spanish conquest of Chile in the sixteenth century. Nearly a half-century later in 1610, Gaspar de Villagra, Mexican-born captain under the explorer, Juan de Onate in New Mexico, published Historia de la Nueva Mexico, a historical epic about the Spanish subjugation of the indigenous peoples of New Mexico. In Epics of Empire and Frontier--a...
Spelling Suggestions
Didn't find what you want? Here are some alternative spellings that you can try.
Looking for an older book we don't have?
Printed books not owned by Santa Fe Public Library that were released more than 6 months ago can be requested from other Interlibrary Loan libraries to be delivered to your local library for pickup. Limit: 3 per calendar month.
Looking for a newer item we don't have?
Suggest the library purchase a new book, DVD, audiobook, or music CD through your account. Limit: 30 active requests at a time. Submit Purchase Suggestion