Catalog Search Results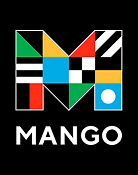 Mango is an easy-to-use, self-paced, online language-learning system. Choose from over 70 languages including English as a second language, Spanish, French, Japanese, Brazilian Portuguese, German, Mandarin Chinese, Greek, Italian, and Russian.
Author
Language
English
"When Thomas Pitt is tasked with playing bodyguard to Sofia Delacruz, a young and controversial British preacher who has been living in Spain and has returned to England on a mysterious errand, he thinks it's a waste of Special Branch's time and resources. But when kidnappers manage to reach Sofia murdering two of her companions in the process, Pitt learns that the message the lovely evangelist was meant to deliver was far more urgent than he knew....
Author
Language
English
Yellowstone Kelly has dealt with Indians, Zulus, hapless Brits, and Mormons. Now the intrepid scout meets his greatest challenge: Theodore Roosevelt. Nowadays US Army Major Luther "Yellowstone" Kelly isn't the young lively man he once was. He's cantankerous, stubborn, and his nagging illnesses are exacerbated by the slightest provocation. Still, Kelly is called back into action by his most irritating boss yet: a young assistant secretary of the navy...
Author
Language
English
"From New York Times bestselling author Lauren Willig comes a dramatic coming of age story with a dual timeline and a single heroine--a bold and adventuring young woman who finds herself caught up in two very different wars on both sides of the Atlantic"--
Spelling Suggestions
Didn't find what you want? Here are some alternative spellings that you can try.
Looking for an older book we don't have?
Printed books not owned by Santa Fe Public Library that were released more than 6 months ago can be requested from other Interlibrary Loan libraries to be delivered to your local library for pickup. Limit: 3 per calendar month.
Looking for a newer item we don't have?
Suggest the library purchase a new book, DVD, audiobook, or music CD through your account. Limit: 30 active requests at a time. Submit Purchase Suggestion