Catalog Search Results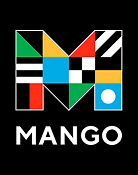 Mango is an easy-to-use, self-paced, online language-learning system. Choose from over 70 languages including English as a second language, Spanish, French, Japanese, Brazilian Portuguese, German, Mandarin Chinese, Greek, Italian, and Russian.
Physical Desc
1 videodisc (approximately 117 min.) : sound, color ; 4 3/4 in.
Language
English
During World War II, a group of Navy men are sent to steal Enigma (the nazis' top-secret decoding device). When their own ship is destroyed, they must secretly make their way through hostile waters in a severely damaged Nazi U-boat to safety with the device.
Physical Desc
2 videodiscs (293 min.) : sound, color ; 4 3/4 in.
Language
Deutsch
The story of life in a German U-boat during World War II.
Physical Desc
2 videodiscs (123 min.) : sound, black and white ; 4 3/4 in. + 1 booklet ([20] pages : illustrations ; 18 cm).
Language
English
As the voice-over proclaims, the 49th parallel is the only undefended frontier in the world. The parallel is the goal of a small group of Nazis, survivors of a U-boat that has been spotted and sunk in Hudson Bay, deep in Canadian waters. The United States is not yet at war with Germany, and if Corporal Hirth and his six crew members can reach it, they can be repatriated to Germany with no fuss. But their trek across Canada becomes a fierce struggle...
Similar Searches
These searches are similar to the search you tried. Would you like to try one of these instead?
Looking for an older book we don't have?
Printed books not owned by Santa Fe Public Library that were released more than 6 months ago can be requested from other Interlibrary Loan libraries to be delivered to your local library for pickup. Limit: 3 per calendar month.