Catalog Search Results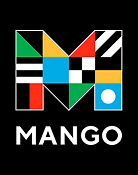 Mango is an easy-to-use, self-paced, online language-learning system. Choose from over 70 languages including English as a second language, Spanish, French, Japanese, Brazilian Portuguese, German, Mandarin Chinese, Greek, Italian, and Russian.
Author
Language
English
The Other Einstein offers us a window into a brilliant, fascinating woman whose light was lost in Einstein's enormous shadow. It is the story of Einstein's wife, a brilliant physicist in her own right, whose contribution to the special theory of relativity is hotly debated and may have been inspired by her own profound and very personal insight. Mitza Maric has always been a little different from other girls. Most twenty-year-olds are wives by now,...
Author
Physical Desc
312 pages ; 22 cm
Language
English
"Berlin, 1938. Groundbreaking physicist Dr. Hannah Weiss is on the verge of the greatest discovery of the 20th century: splitting the atom. She understands that the energy released by her discovery can power entire cities or destroy them. Hannah believes the weapon's creation will secure an end to future wars, but as a Jewish woman living under the harsh rule of the Third Reich, her research is belittled, overlooked, and eventually stolen by her German...
Similar Searches
These searches are similar to the search you tried. Would you like to try one of these instead?
Looking for an older book we don't have?
Printed books not owned by Santa Fe Public Library that were released more than 6 months ago can be requested from other Interlibrary Loan libraries to be delivered to your local library for pickup. Limit: 3 per calendar month.
Looking for a newer item we don't have?
Suggest the library purchase a new book, DVD, audiobook, or music CD through your account. Limit: 30 active requests at a time. Submit Purchase Suggestion