Catalog Search Results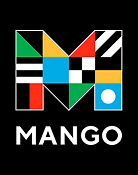 Mango is an easy-to-use, self-paced, online language-learning system. Choose from over 70 languages including English as a second language, Spanish, French, Japanese, Brazilian Portuguese, German, Mandarin Chinese, Greek, Italian, and Russian.
Author
Physical Desc
388 pages : illustrations ; 25 cm.
Language
English
"The eldest was a razor-sharp novelist of upper-class manners; the second was loved by John Betjeman; the third was a fascist who married Oswald Mosley; the fourth idolized Hitler and shot herself in the head when Britain declared war on Germany; the fifth was a member of the American Communist Party; the sixth became Duchess of Devonshire. They were the Mitford sisters: Nancy, Pamela, Diana, Unity, Jessica, and Deborah. Born into country-house privilege...
Looking for an older book we don't have?
Printed books not owned by Santa Fe Public Library that were released more than 6 months ago can be requested from other Interlibrary Loan libraries to be delivered to your local library for pickup. Limit: 3 per calendar month.
Looking for a newer item we don't have?
Suggest the library purchase a new book, DVD, audiobook, or music CD through your account. Limit: 30 active requests at a time. Submit Purchase Suggestion