Catalog Search Results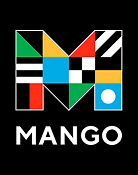 Mango is an easy-to-use, self-paced, online language-learning system. Choose from over 70 languages including English as a second language, Spanish, French, Japanese, Brazilian Portuguese, German, Mandarin Chinese, Greek, Italian, and Russian.
Author
Physical Desc
534 pages, 16 unnumbered pages of plates : illustrations, portraits, facsimiles ; 24 cm.
Language
English
"It has been one hundred years since Agatha Christie wrote her first novel and created the formidable Hercule Poirot. A brilliant and award winning biographer, Laura Thompson now turns her sharp eye to Agatha Christie. Arguably the greatest crime writer in the world, Christie's books still sell over four million copies each year -- more than thirty years after her death -- and it shows no signs of slowing. But who was the woman behind these mystifying,...
Author
Physical Desc
388 pages : illustrations ; 25 cm.
Language
English
"The eldest was a razor-sharp novelist of upper-class manners; the second was loved by John Betjeman; the third was a fascist who married Oswald Mosley; the fourth idolized Hitler and shot herself in the head when Britain declared war on Germany; the fifth was a member of the American Communist Party; the sixth became Duchess of Devonshire. They were the Mitford sisters: Nancy, Pamela, Diana, Unity, Jessica, and Deborah. Born into country-house privilege...
Looking for an older book we don't have?
Printed books not owned by Santa Fe Public Library that were released more than 6 months ago can be requested from other Interlibrary Loan libraries to be delivered to your local library for pickup. Limit: 3 per calendar month.
Looking for a newer item we don't have?
Suggest the library purchase a new book, DVD, audiobook, or music CD through your account. Limit: 30 active requests at a time. Submit Purchase Suggestion