Catalog Search Results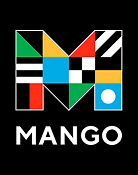 Mango is an easy-to-use, self-paced, online language-learning system. Choose from over 70 languages including English as a second language, Spanish, French, Japanese, Brazilian Portuguese, German, Mandarin Chinese, Greek, Italian, and Russian.
Author
In March of 1924, D. H. Lawrence, Frieda Lawrence and the Honorable Dorothy Brett went to Taos, New Mexico, to absorb the color and romance of what was to them a mysterious and compelling land. Dorothy Brett recreated those days in this fascinating first-hand account, and also, writes of when, she was the close friend of Aldous Huxley, Lytton Strachey, Katherine Mansfield, and other important literary and artistic figures. But, more importantly, she...
Author
"The eldest was a razor-sharp novelist of upper-class manners; the second was loved by John Betjeman; the third was a fascist who married Oswald Mosley; the fourth idolized Hitler and shot herself in the head when Britain declared war on Germany; the fifth was a member of the American Communist Party; the sixth became Duchess of Devonshire. They were the Mitford sisters: Nancy, Pamela, Diana, Unity, Jessica, and Deborah. Born into country-house privilege...
Author
"Dorothy L. Sayers (1893-1957) was a renowned crime novelist who achieved fame and fortune during a period that historian Mo Moulton calls 'the day after the revolution.' In a time when just as many doors were closed to women as open, Sayers found professional success with her Lord Peter Wimsey novels. Yet she never could have done it without the cohort of remarkable women she met at university -- all of whom would go on to challenge societal norms...
Looking for an older book we don't have?
Printed books not owned by Santa Fe Public Library that were released more than 6 months ago can be requested from other Interlibrary Loan libraries to be delivered to your local library for pickup. Limit: 3 per calendar month.
Looking for a newer item we don't have?
Suggest the library purchase a new book, DVD, audiobook, or music CD through your account. Limit: 30 active requests at a time. Submit Purchase Suggestion