Catalog Search Results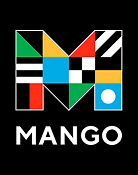 Mango is an easy-to-use, self-paced, online language-learning system. Choose from over 70 languages including English as a second language, Spanish, French, Japanese, Brazilian Portuguese, German, Mandarin Chinese, Greek, Italian, and Russian.
Author
"What does it cost a woman to unsettle old boundaries and collapse social hierarchies that make her a minor character in a world not arranged to her advantage? This vibrant memoir, a portrait of contemporary womanhood in flux, is an urgent quest to find an unwritten major female character who can exist more easily in the world. Levy considers what it means to live with meaning, value, and pleasure, to seize the ultimate freedom of writing our own...
Author
"Virginia Woolf wrote that in order to be a writer, a woman needs a room of one's own. Now, in [this book], acclaimed author Deborah Levy concludes her ground-breaking trilogy of living autobiographies with an exhilarating, boldly intimate meditation on home and the specters that haunt it. In this vibrant memoir, Levy employs her characteristic indelible writing, sharp wit, and acute insights to craft a searing examination of womanhood and ownership....
Looking for an older book we don't have?
Printed books not owned by Santa Fe Public Library that were released more than 6 months ago can be requested from other Interlibrary Loan libraries to be delivered to your local library for pickup. Limit: 3 per calendar month.
Looking for a newer item we don't have?
Suggest the library purchase a new book, DVD, audiobook, or music CD through your account. Limit: 5 active requests at a time. Submit Purchase Suggestion