Catalog Search Results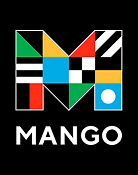 Mango is an easy-to-use, self-paced, online language-learning system. Choose from over 70 languages including English as a second language, Spanish, French, Japanese, Brazilian Portuguese, German, Mandarin Chinese, Greek, Italian, and Russian.
Author
Biographer Joanne Drayton explores the life and work of crime writer Anne Perry, who started life as Juliet Hulme, the New Zealand teenager jointly convicted of murdering her friend's mother. "In 1994, director Peter Jackson released the movie Heavenly Creatures, based on a famous 1950s matricide committed in New Zealand by two teenage girls embroiled in an obsessive relationship. The movie launched Jackson's international career. It also forever...
Looking for an older book we don't have?
Printed books not owned by Santa Fe Public Library that were released more than 6 months ago can be requested from other Interlibrary Loan libraries to be delivered to your local library for pickup. Limit: 3 per calendar month.
Looking for a newer item we don't have?
Suggest the library purchase a new book, DVD, audiobook, or music CD through your account. Limit: 5 active requests at a time. Submit Purchase Suggestion