Catalog Search Results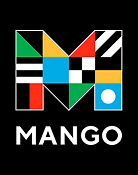 Mango is an easy-to-use, self-paced, online language-learning system. Choose from over 70 languages including English as a second language, Spanish, French, Japanese, Brazilian Portuguese, German, Mandarin Chinese, Greek, Italian, and Russian.
Author
Physical Desc
469 pages ; 21 cm
Language
English
"With war looming dangerously close, Ilse's school days soon turn to lessons of survival. In the harshness of winter, her family must join the largest exodus in human history to survive. As battle lines are drawn and East Prussia's borders vanish beneath them, they leave their farm and all they know behind for an uncertain future. But Ilse also has Janusz, her family's young Polish servant, by her side. As they flee from the Soviet army, his enchanting...
Similar Searches
These searches are similar to the search you tried. Would you like to try one of these instead?
Spelling Suggestions
Didn't find what you want? Here are some alternative spellings that you can try.
Looking for an older book we don't have?
Printed books not owned by Santa Fe Public Library that were released more than 6 months ago can be requested from other Interlibrary Loan libraries to be delivered to your local library for pickup. Limit: 3 per calendar month.