Catalog Search Results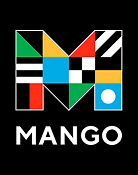 Mango is an easy-to-use, self-paced, online language-learning system. Choose from over 70 languages including English as a second language, Spanish, French, Japanese, Brazilian Portuguese, German, Mandarin Chinese, Greek, Italian, and Russian.
Author
Julian Klein, a young American artist, rebels against his religious upbringing and is eager for the artistic freedom of 1930s Paris. He flees Chicago only to find himself consumed by a world in which a paintbrush is far more lethal than a gun. An artist turned spy, Julian at the same time competes with jealous inferior artists who feverishly attempt to destroy those with true talent.
Author
"It's the summer of 1922, and nineteen-year-old Paulien Mertens finds herself in Paris -- broke, disowned, and completely alone. Everyone in Belgium, including her own family, believes she stole millions in a sophisticated con game perpetrated by her then-fiance, George Everard. To protect herself from the law and the wrath of those who lost everything, she creates a new identity, a Frenchwoman named Vivienne Gregsby, and sets out to recover her father's...
Looking for an older book we don't have?
Printed books not owned by Santa Fe Public Library that were released more than 6 months ago can be requested from other Interlibrary Loan libraries to be delivered to your local library for pickup. Limit: 3 per calendar month.
Looking for a newer item we don't have?
Suggest the library purchase a new book, DVD, audiobook, or music CD through your account. Limit: 30 active requests at a time. Submit Purchase Suggestion