Catalog Search Results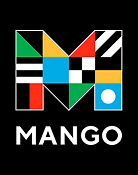 Mango is an easy-to-use, self-paced, online language-learning system. Choose from over 70 languages including English as a second language, Spanish, French, Japanese, Brazilian Portuguese, German, Mandarin Chinese, Greek, Italian, and Russian.
A plains drifter cowboy single-handedly rescues a local nun from a gang of attackers. After meeting a band of Mexican revolutionaries, who are resisting the French occupation of Mexico, the cowboy and Sister Sara decide to join forces with the freedom fighters and set off on a deadly mission to capture the enemy's garrison. But along the way the soft spoken hero discovers that the nun is not what she seems.
Looking for an older book we don't have?
Printed books not owned by Santa Fe Public Library that were released more than 6 months ago can be requested from other Interlibrary Loan libraries to be delivered to your local library for pickup. Limit: 3 per calendar month.
Looking for a newer item we don't have?
Suggest the library purchase a new book, DVD, audiobook, or music CD through your account. Limit: 5 active requests at a time. Submit Purchase Suggestion